The South by Southwest Film Festival was cancelled this year, and left many filmmakers without an outlet to showcase their films. Devastating would likely be an understatement for these budding filmmakers and veterans who depend on something like SXSW to further push their films out into the world. With the recent loss of this film festival and many others the eyes of the film world have turned to streaming and that is indeed where we find ourselves with the batch of short films that were going to play at SXSW. Below, I take a look at three short films that were slated for the festival that I think are well worth your time. The entire crop of short films can be found at mailchimp.
Nadja Andrasev's short film Symbiosis mixes 2D animation, collage and photographs that recalls the exceptional work of surrealist animation legend Suzan Pitt. Symbiosis follows a young woman investigating the trysts that her partner is having with other women, but her jealousy quickly evolves into a curiosity about bodies, objects, and sex. Andrasev's style is dreamy and melancholic with a real focus and detail rendered in how she emphasizes touch through the eroticism of her characters. She'll frequently loop images into one another to create a fluidity that feels inherently sexual, like a flower blossoming. Instead of using traditional cutting methods her images are more likely to bleed into one another and transform, much as her character does, and the resulting effect is a beautiful work that completely understands how to evoke the mindset of the central character. Of all the short films I watched from SXSW, this one is my favourite.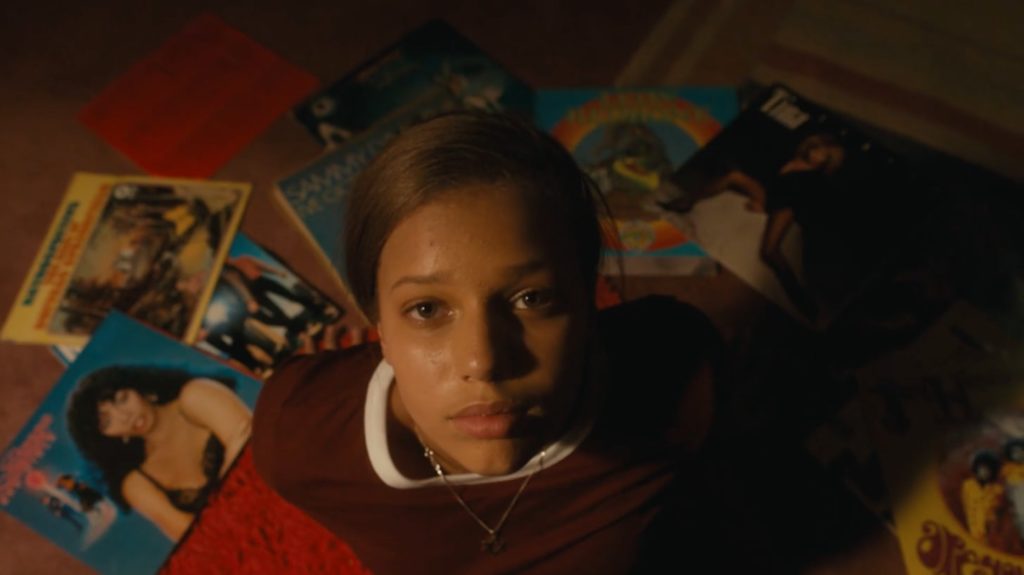 Rachel Harrison Gordon's Broken Bird follows a bi-racial Jewish girl at the precipice of deep change. She's prepping for her Bat Mitzvah, but ultimately trying to figure out what that means for her as someone who is bi-racial, and in addition to that she is navigating the difficult waters of comprehending where she stands in the two cultures that rest inside of her. There's the Star of David around her neck, but she also loves deep diving into her father's record collection which houses classics from the likes of artists like Donna Summer and Jimi Hendrix. Gordon shoots much of her short film in loving close-ups and even at the brisk running time of about ten minutes she gracefully illuminates the colliding worlds that rest inside of this teenage girl. Stay for the end credits, when she makes the world her own through dance, and reshapes the bat mitzvah on her own terms.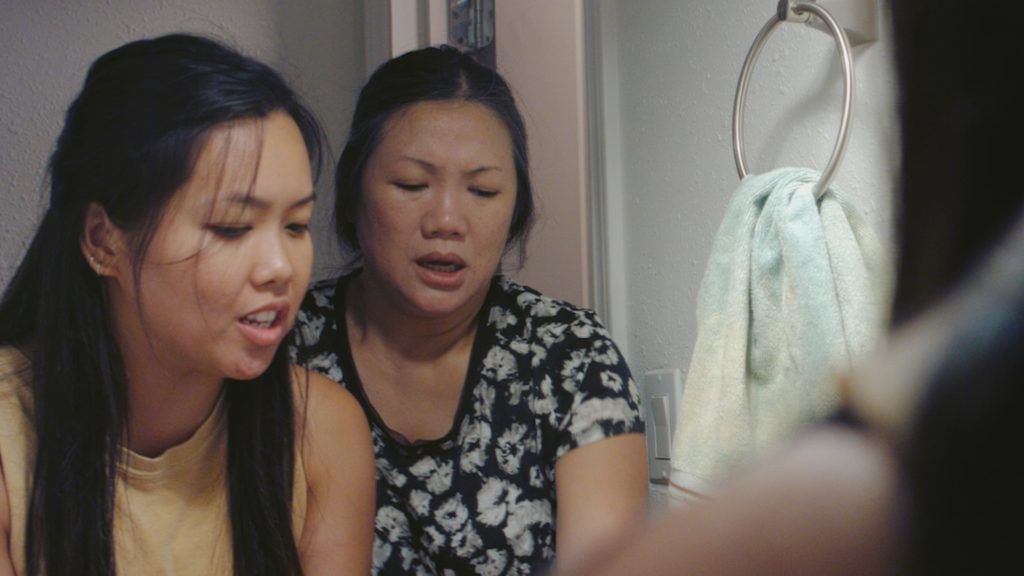 Kim Tran wrote, directed and starred in this short film about a young woman and the difficult relationship she has with her mother in the wake of her father's death. Tran shoots exceptionally close to her actors, including herself, and by doing so, creates a space for these relationships to collide off of one another without distance. This short film slowly unpeels the layers of her complicated relationship through dialogue and then through conflict, but does so in a breezy sort of conversational sense that allows the actors to do much of the heavy lifting. Trans also isn't petrified to get into murkier territory and complicate these relationships by not giving them resolution or happy endings. Zoe and Hanh is a movie that begins and ends in medias-res with little solved between mother and daughter. In fact the relationship may even be fractured beyond repair, and it takes guts to offer up that moment as the one of relative importance, instead of the ambivalent, quiet solutions that have occupied much of American independent cinema in the previous decade. I left this one wondering where these two characters would go from here, and it's the only short film from the SXSW group that I believe would benefit from a feature-length run-time.